We am I
My name is Cheryl and I am from Dublin Ohio, and since a young age crime and more specifically murderers have fascinated me.
I am a recent college graduate and set up this site as a project and something fun to do in the evenings. 
My Vision
The vision is simple I want to document the world's biggest serial killers.
My Mission
Cover all the world's serial killers.
My Values
The victims loved ones are the real suffers, thats why between this site and the other sites I own, a % of the profits made will be given to victim charities.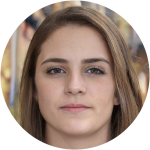 Cheryl S. Thompson
Site Owner
I am looking for other writers to help me with this project, if you are interested head over to our contact page and get in touch.